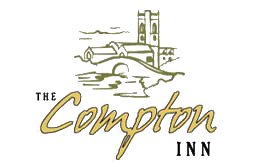 Welcome to the Compton Inn Web Site
Referred to as Little England, beyond the town of Keynsham, 7 miles from Bristol, 8 miles from Bath lies the village of Compton Dando an area of outstanding natural beauty.

With its imposing church and humped-back bridge crossing the meandering River Chew, it is difficult to imagine a more pleasant and tranquil location.

The walks along the course of the river in both directions, the country lanes and local woodland please the eye and lift the soul, leaving nothing to the imagination.

In the centre of the village you will find The Compton Inn, a perfect place for an enjoyable Lunch, game of Boules or a Bottle of Fine Wine with Dinner.